The world's first production cutter with Linear motors, opens new production capacity in many industries. The KIMLA linear Cutter BPT Linear is available in different workspaces and equipment options. The compact design of the machine has been equipped with innovative solutions based on linear drives, which are designed and adapted specifically for this device.
New generation Cutter
The new cutter with linear drives and a completely new design achieves even greater efficiency and quality of work. High efficiency cutting is possible through the use of direct measurement system positions with ultra high accuracy - measurement resolution of 0.001 microns and repeatability 1 micron positioning. Linear actuators used in this machine are virtually maintenance-free, because the magnetic drive does not cause any friction, so nothing wears out, which eliminates costly repairs during the lifetime of the machine.
Dedicated control system
Our original control system with dynamic analysis of vectors ™ has been specifically designed for the device so as to maximize the potential of our linear motors. From now on even very complex shapes can be machined with unprecedented efficiency and precision. Built-in all-in-one includes all required modules of CAD / CAM / CNC / NESTING which ensures comfort and precision machining.
Machined materials
The Kimla BPT Linear offers a wide range of workpiece materials thanks to the expansion capabilities of many additional options. Will be perfect for cutting leather, textiles, fibers, composite materials, gasket, layered, paper, cardboard, foil.
Additional options
A table conveyor, which automatically moves the material which increases comfort and productivity. Enables continuous operation which reduces unnecessary downtime of the machine. In addition, the machine can be equipped with a receiving table and loading, sighting system, oscillating heads, milling heads, writing head, marking head, creasing head.
basic options
Range area [mm]
Width
1800, 2200, 2700, 3200 ...
Lenght
1600, 2100, 2500, 3100, 4100, 5100, 6100 ...
Z axis range
200
Oscillating Knife
Pneumatic
Electric 1x servo, 2x servo
Drive system
Linear Drives(High Speed)
Digital Servo Drives AC High Speed
Table type
Vacuum table
Control computer
additional options
Heads
Milling head (spindle)
Creasing head
Marking head
Writing head
Scanner
Touch
Laser
Joystick control
Safety mats
Basing system
Conveyor system
Receiving table and loading
additional options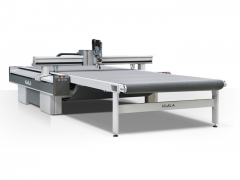 Conveyor - belt transport table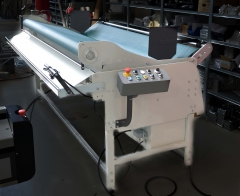 Receiving and loading table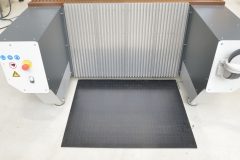 Pressure mats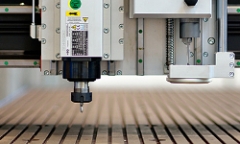 Milling head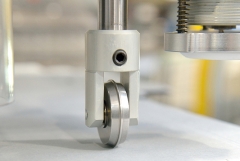 Creasing head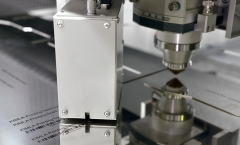 Marking head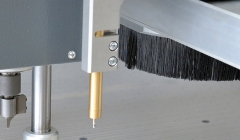 Writing head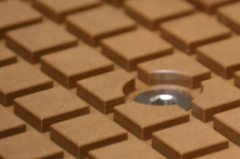 Vacuum table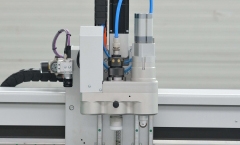 Pneumatic oscillating knife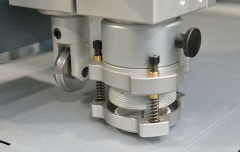 Nóż oscylacyjny elektryczny 1x servo, 2x servo
Szafa sterująca z komputerem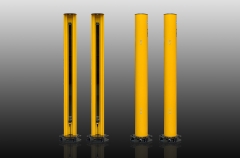 Kurtyny laserowe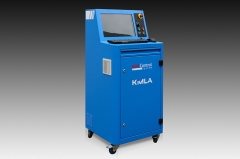 Control cabinet with a computer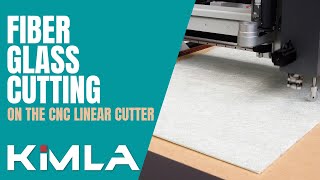 Fiberglass cutting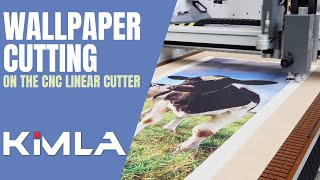 Wallpaper cutting - Kimla CNC Linear Cutter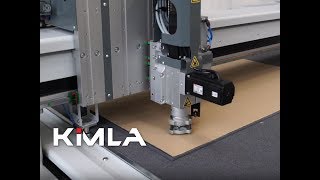 Cutting and creasing cardboard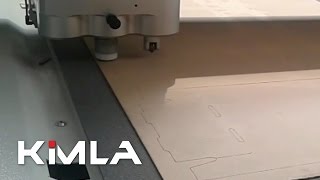 Cutting and creasing cardboard on BPT linear